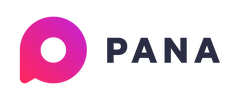 Make a great first impression.
Most travel systems were built for full-time employees—not scenarios like on-site interviews for recruiting candidates, new-hiring trainings, speakers, partners, customers or board members.

But these non-employees are also an important part of your travel program, because how you've treated them on their journey to your doorstep can color their entire impression of your firm.

Pana's your ally in delivering a world-class and differentiated guest travel experience.

Watch below to see how.
---
All the features you need:
No reimbursements
Pana supports central billing for flights, hotels, and ground—even Uber and Lyft. We're behind the scenes so no-one's paying out of pocket.
Modern and always-on
We're mobile-first and 24/7, so your travelers feel taken care of, happy, and prepared when traveling with you.
Clear visibility
With everything in one place, it is fast and simple to report on and analyze your guest spending data by hiring department, location, and more.
Fully integrated
We support all of your negotiated contracts, ensure compliance with your policy, and integrate into your risk management program.
---
"Just yesterday, we had a highly sought after candidate traveling to our HQ. She took a screenshot of Pana and told our recruiter, 'This is amazing. You're a step ahead, and have found something that truly masters the logistics of candidate travel.' For our recruiting team, it's been really cool to find a simple new tool that delivers an impressive experience. This is a big win for us!"
— Haily H., "Recruiting Wonder Woman" at Avalara